30/01/2020 | Projects
150 runners participated in Run4Erasmus 5k run in Sarajevo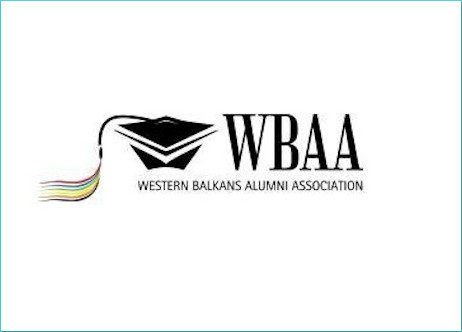 The Run4Erasmus 5k is the first Bosnian run ever to promote Erasmus+ program and benefits of a healthy lifestyle. People between 7 and 77 years old took part in this fun run.
Students from across the EU, Balkans and Bosnia and Herzegovina met for their first of a kind, Run4Erasmus SK race. The race has taken place in Sarajevo, the capital of Bosnia and Herzegovina and has attracted current Erasmus+ students, Erasmus+ alumni and those interested in studying abroad as well as other youth members who were looking for some fun and refreshing to do on their Sunday morning. The purpose of the Run4Erasmus race was to promote academic exchange programs available to students and other opportunities improving young people's higher-education and professional development. The format of the race was also an ideal opportunity to promote the benefits of a healthy lifestyle. More than 150 young people took part in the race. They were able to get more information about Erasmus+ program by various organizations directly and indirectly involved in exchange programs, and Erasmus+ program alumni themselves, who provided all relevant information and personal experiences of academic mobility first-hand. Also, this event has provided networking opportunities for the Erasmus+ Alumni and strengthened existing relations among our Alumni members. As Bosnia and Herzegovina has never had a formal Erasmus+ network, this was an additional opportunity for Erasmus alumni to join the WBAA network and get more information about its mission.
We believe to have fulfilled the overall and specific objectives of our projects. We have brought the numerous lifestyle, networking, and academic opportunities offered by Erasmus+ to participating individuals and the broader community. The number of runners indicated the high interest in our project thus showing the success this project has reached. As this event was advertised on an official Facebook page, as well as on the media platforms used by its partners, we were able to measure the reach by following statistics provided by the respective platform. This has given us the exact number of people who got to know about our event and wished to be involved. According to the record of pre-event members of the WBAA B&H and the one made after the event, we have observed the increase in our membership as one of the measurable outcomes of this run. We have conducted an Online Survey with participants in order to gain insight into how much their perceptions and knowledge about the Erasmus+ program has changed after this event. Indirectly in the future, we will be able to monitor the increase of applications for exchange programs via Erasmus Student Network and University of Sarajevo.
Participation in the race was free of charge and race medals, T-shirts and electronic certificates were provided to all runners. The winners were announced from female and male competition and were rewarded with certificates, special medals and tree seedlings. Also, two lucky winners among all runners won a travel vouchers which were sponsored by student organization Studentski pohodi. We thank our partners: student organization Studentski pohodi, Erasmus Student Network (ESN) Sarajevo, International University of Sarajevo. We also thank our partners and hard-working volunteers for their full support in this project. Without their help, this would not have been possible!
30th January 2020
Lamija Balta