13/08/2021 | News
Announcement: Call for 7 new WBAA Regional Board members opens in September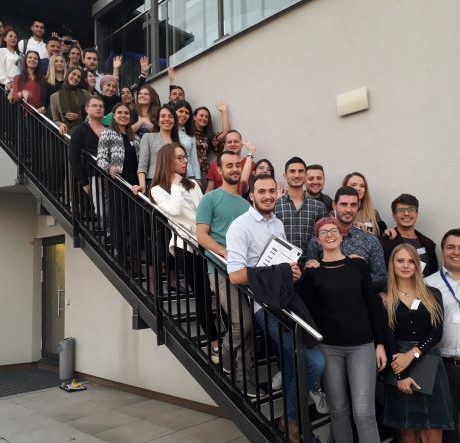 We would like to inform you that the mandates of the following Regional Board members will end in autumn 2021:
Bosnia & Herzegovina: Sabahudin Mujkić
Kosovo*: Arber Hajrizaj
Montenegro: Anđela Mićanović and Marina Tomovic
North Macedonia: Sanja Stefanova
Serbia: Olga Arsić and Bojana Zimonjić
Many of these Regional Board members have held their position since the beginning of WBAA and their departure is certainly a great loss for the Regional Board and network itself. We would therefore like to thank them in advance for their great commitment to WBAA!
At the same time, this means that we will soon be welcoming some new faces to the WBAA Board who will have the opportunity to get actively involved in shaping the network and its future. The call for 8 new Board members for Bosnia & Herzegovina, Kosovo*, Montenegro, North Macedonia and Serbia will start in early September and the elections will take place in October.
The Regional Board is the decision-making and management body of WBAA. It consists of twelve members - two representatives from each of the six WBAA countries.
Information on the current WBAA Regional Board can be found here.
The Regional Board members are elected for a period of two years by a vote in the respective National Chapter. Any member of the respective National Chapter who is registered in the WBAA online community for at least 6 months at the time the Service Provider officially initiates the elections is automatically eligible to vote or run for the position in the Regional Board.
To run for one of the positions, candidates must submit their application that consists of a WBAA application form and other requested supporting documents.
If the criteria mentioned above apply to you and you are interested in this important position, stay tuned! We will announce the call for applications on the website and social media channels in early September.
Germany, Cologne
13 August 2021