11/02/2022 | News
"BioINForming - Pilot" - bioinformatics training school for high school students in Montenegro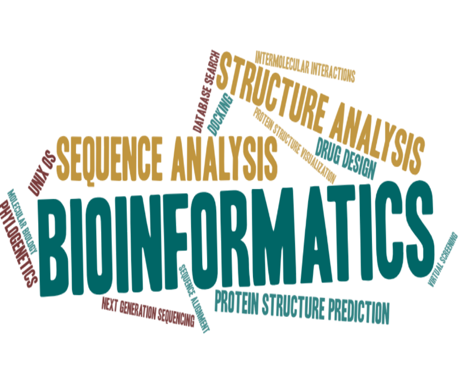 Training school in bioinformatics was held from the 10th to the 14th of January 2022 in Herceg Novi, Montenegro. Six high school students, two trainers and several observers with different backgrounds took part in the event. The training school covered the basics of bioinformatics with a focus on hands-on experience, allowing participants to gain both theoretical and practical knowledge.
Project description
The "BioINForming" initiative aims to fill the gap between the constant growth of bioinformatics and the lack of its promotion among students at high school and bachelor level in Montenegro. In this pilot project, we conducted a preliminary survey among young students at a national level and organized a free-of-charge training school focused on the basics of bioinformatics.
Six high school students (5 in-person and 1 online) participated in our training sessions. The course content was tailored to applicants' interests and covered: 1) introduction, 2) molecular sequence analysis, 3) molecular phylogenetics, 4) protein structure analysis and 5) protein-ligand interactions. The participants applied their newly acquired knowledge by working together to solve a mystery case. They were also informed about bioinformatics career paths and Erasmus+ mobility opportunities.
The training school was held on the premises of JUSMŠ "Ivan Goran Kovačić" (http://smsigkovacic.me/), which provided the space and the necessary equipment. The project was also supported by the Organization of Montenegrins Studying Abroad (https://www.omsa.me/), which helped us to distribute the call for applications and the preliminary survey.
Project outcomes
From the preliminary survey, we obtained information about the background knowledge and the interest in bioinformatics among young students in Montenegro. In our sample of 105 students, a total of 31 (29.5%) respondents expressed a desire to study natural sciences or mathematics/computer science. Despite their interest, only 23 (21.9%) respondents think that these fields are significantly promoted at their school or university and 57 (54.3%) do not have an opportunity to hear about practical uses of these fields often (once in 6 months). A pleasant result of the survey was that 57 (54.3%) respondents expressed high interest in a summer school in bioinformatics.
The data we gathered from the preliminary survey and the feedback we received from our training school participants allowed us to gain a better understanding of the need for bioinformatics education in Montenegro. As a result, NGO Bioinformatika was founded, with the goal of promoting bioinformatics among young students.
By successfully implementing this project, we hope to have contributed to the modernization of Higher Education in Montenegro and the promotion of Erasmus+ exchange opportunities.
Katarina Elez, Project coordinator and trainer
11.02.2022