01/04/2022 | News
Build Strong Relationships Regionally - Virtual Toolbox for Making Virtual Conferencing and Meetings More Powerful and Interactive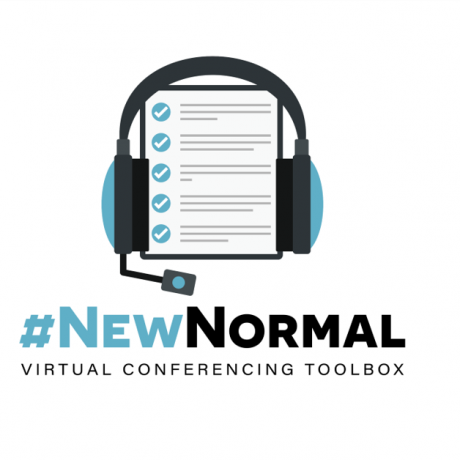 The project "Build Strong Relationships Regionally – Virtual Toolbox for Making Virtual Conferencing and Meetings More Powerful and Interactive" was successfully organized in period October 2021 – January 2022 as a series of online lectures and trainings (4 lectures, 4 trainings and Q&A session) for WBAA and Non-WBAA members from 3 countries of the Western Balkan – Bosnia and Herzegovina, Montenegro and Serbia (23 participants in total).
The main goal of the project was to facilitate the transition from "normal" to "new normal" and adaptation to "post-new normal" labour market, educational and non-formal conditions between students, WBAA alumni and young (future) employees from the WB6 region. The mission was to improve access to the labour market for young people, especially ones from socially vulnerable groups, and support to achieve their personal, academic, or professional goals.
This project offered the skillset and resources for the WBAA members and Non-WBAA and stakeholders to tackle these challenges, using acquired skills to create new opportunities for their professional and academic careers, especially if they must adapt to work online from home. Regional approach is required as the new normal and pandemic showed us once more that we are all facing the same issues, problems and challenges regardless of the existing borders.
Project activities was focused on two content parts. First, it focused on theoretical insight into the organizational path for online conferencing & virtual learning. This means: future of learning & events, forms of events in "new normal" (F2F, virtual, hybrid), open point list (OPL), event phases & implementation, use-case based examples, follow up & lessons learned. This part enables participants to better understand all aspects of virtual, F2F & hybrid events, providing a basis for further practical insight.
Project activities promoted WBAA as leading factor in "post-corona & new normal" academic community (cluster 1). Content, visual identity, video clips, cooperation with traditional & new media from the WB region and especially with youth portals and non-profit media, youth organizations/councils, student's organizations will contribute to this aim. Online training sessions will be organized for WBAA members & broader groups incl. students, activists, young employers from the WB region (cluster 2). Participants will be provided with the skillset package required for their possibilities to work/meet/collaborate online (advanced tips for better online meetings, public appearance and video conferencing, tools required for successful organization of online trainings and knowledge transfer & online interaction). It brings great potential to enhance cooperation between all WBAA & external participants (cluster 5), best practices & knowledge exchange, via Q&A sessions & teamwork activities.
Milan Milenković, MA, Project coordinator
01.04.2022