18/03/2019 | Open Calls
CALL FOR ARTICLES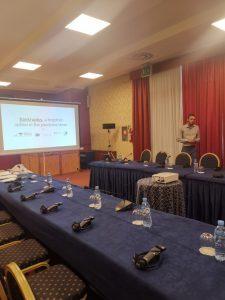 European Journal of Cultural Management and Policy
ENCATC, the European network on cultural management and policy, is accepting articles for two issues of its scientific publication, the European Journal of Cultural Management and Policy, (ISSN 2663-5771) Volume 9 to be published in December 2019. The submission article deadline is 1 April 2019.
Key facts and information:
Volume 9, issue 1 is a thematic issue following the topic of 2018 ENCATC Annual Congress: "Beyond EYCH2018. What is the cultural horizon? Opening up perspectives to face ongoing transformations". Submissions are encouraged to address the critical and inclusive views of cultural heritage and its relationship with other cultural and creative sectors.
Volume 9, issue 2, is a general issue on new advancements in the cultural and creative domains.
In publication since 2011, Journal encourages multidisciplinary perspectives and aims at connecting theory and practice in the realm of the cultural sector.
Key Dates:
Application deadline: 1st April 2019
Peer review process and communication of the selection: June 2019
Final manuscript submissions to the publisher: August 2019
Publication date: December 2019
Application Process: