14/04/2018 | Open Calls
Call for volunteers at the WBAA Communication Department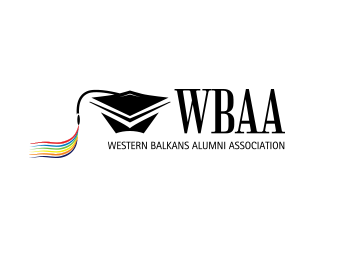 Call for volunteers at the WBAA Communication Department
Get involved!
Deadline for Applications: April 29th, 2018.
About WBAA
The Western Balkans Alumni Association (WBAA) is a regional association of alumni who have spent part of their studies abroad, funded by EU education and training programmes such as Erasmus+ and the Marie Skłodowska-Curie actions.
Officially launched in March 2018, WBAA was born from the EU's Western Balkans Platform on Education and Training in 2014, where the Ministers of Education of the Western Balkan countries agreed on the need to establish a regional network of alumni.
Already at the beginning, WBAA would like to give an opportunity to the proactive alumni to get involved in its activities, in particular at the following positions:
2 Web Content Developers
1 Social Media Editor
3 Newsletter Copywriters
Volunteering at the Communication Department will provide an opportunity to improve the quality of WBAA activities, develop communication skills, and enlarge your professional and personal network. The mandate will include a period of six months (from May 2018 to October 2018).
Your application will be accepted provided that you fulfill with the following eligibility criteria:
You are from the Western Balkans and have you spent part of your university studies abroad supported by EU education and training programmes (e.g. Erasmus+, Erasmus Mundus Joint Degrees, Erasmus Mundus – Action 2 Programmes and the Marie Skłodowska-Curie actions);
You are registered as a member of the Western Balkans Alumni Association
Desired qualifications:
Very good oral and written English language skills;
Excellent communication skills;
Knowledge of WBAA structure and activities;
Active participation at WBAA activities (e.g. at the WBAA kick off meeting, or at the activities organized by the National Chapters, etc.);
Motivation to further develop the WBAA.
Expected tasks:
Promotion of the WBAA via web page;
Promotion of the WBAA via social media profiles (Facebook, Linkedin and Twitter);
Promotion of the WBAA and higher education developments in the Western Balkans and Europe via monthly newsletter.
How to apply?
Motivated individuals are invited to submit their applications for the above mentioned positions by sending their CV and statement of interest at info@western-balkans-alumni.eu by April 29th, 2018. Please specify in the subject of your email the name of the position for which you are applying for.