30/03/2021 | News
Call for WBAA projects ended on March,30th 2021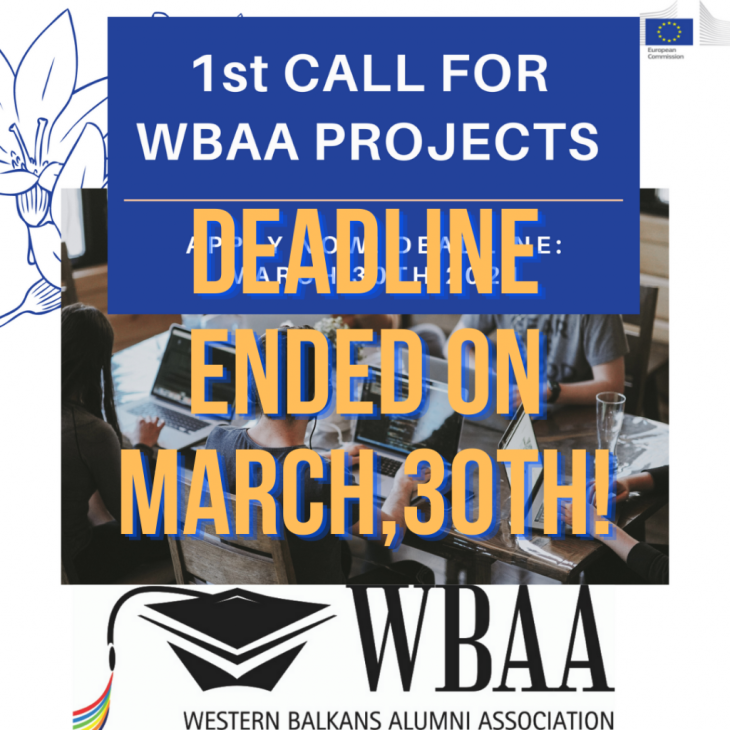 We like to inform you that on March,30th the first Call for WBAA projects in 2021 for WBAA members ended. We received 25 applications. Now starts the evaluation period and applicants will get informed by the Service Provider on May,17th at the latest.
Hadn't the chance to apply this time? Don't worry the next Call for WBAA projects will be published mid of May 2021. Deadline of this call will be end of June 2021.
We are encouraging every WBAA member – either experienced or totally new – to apply for the WBAA projects.
If you have any questions, please contact us via service@western-balkans-alumni.eu
Your WBAA team
Service Provider
Germany, Cologne, March,30th 2021