07/01/2020 | Events
Erasmus+ Photo Competition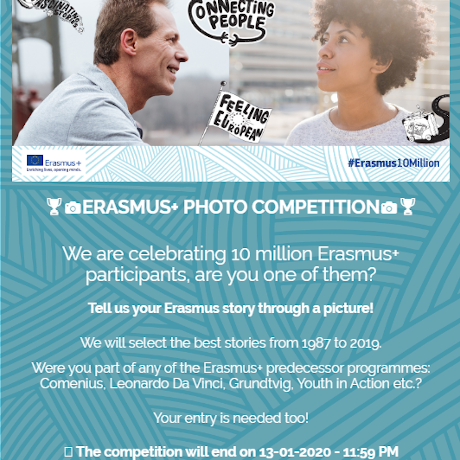 We are celebrating 10 million Erasmus+ participants, are you one of them?
Tell us your Erasmus story through a picture!
We will select the best stories from 1987 to 2019. Were you part of any of the Erasmus+ predecessor programmes: Comenius, Leonardo Da Vinci, Grundtvig, Youth in Action etc.?
Your entry is needed too!
Follow this link to enter the competition: https://pr.easypromosapp.com/p/883663
The competition will end on 13-01-2020 - 11:59 PM
07.01.2020