01/10/2020 | News
Interview with new board member Albana Veseli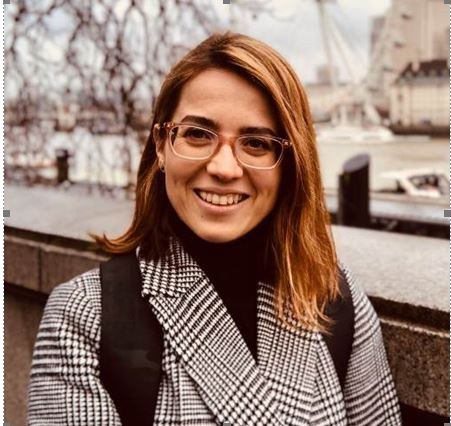 Dear Albana, on September 2020 you have been elected to become one of the twelve members of WBAA regional board. Congratulations. You will be part of the Regional board for the next two years. We are eager to learn more about you, your motivation and your ideas towards WBAA.
Can you please write a short bio (3-4 sentences)?
Currently, I am a teaching assistant at Department of Chemistry, Faculty of Natural and Mathematical Science, University of Prishtina. My research interest is about sensors and biosensors and their application in real sample analysis. I have three levels of studies: Bachelor, Master and PhD. I graduated till 2014 within three Universities: University of Prishtina, University of Tirana and Karl Franzens University of Graz. During my studies I was granted from different EU programmes such as JoinEU-SEE, CEEPUS and ERASMUS+.
I engaged in WBAA since the beginning of association in Podgorica meeting in 2016 and actually I am a board member of the Kosovo* chapter.
What is your contribution to WBAA activities so far and in which section are you more interested in developing further?(Commitment to the WBAA teams)
Since 2016 I was part of many events and meetings organised by WBBA, always trying to do my best for the association and our members. Directly, I am involved in Academic and Career Development where I was part of two projects since now.
What is your best WBAA memory?
There are too many great memories but I would mention 1st General Assembly in Tirana in 2019.
What do you think WBAA's focus should be in the next two years?
Growing the membership as much as we can and improving the collaboration between regional areas.
How can the WBAA board foster regional cooperation?
By projects and regional events.
Which role should WBAA have in EU accession policy?
WBAA can have very positive impact in EU accession policy since most of the association's members have lived and finished some part of their education in EU countries and being the best example how people of our region can be well integrated in EU system.
Please write a sentence which defines your relation to WBAA, what is WBAA for you?
WBAA gives me an opportunity to be surrounded from great and open minded people. Even the WBAA is voluntary activity and yet is not well known in our region, this could help each of us to empower our positive impact in our society.
"Do your best in your surrounding area"
Thank you very much for your time and great answers! We are looking forward to working together with you now!
*This designation is without prejudice to positions on status, and is in line with UNSCR 1244/1999 and the ICJ opinion on the Kosovo declaration of independence.