19/10/2022 | Projects
Job - Preparation Application Simulation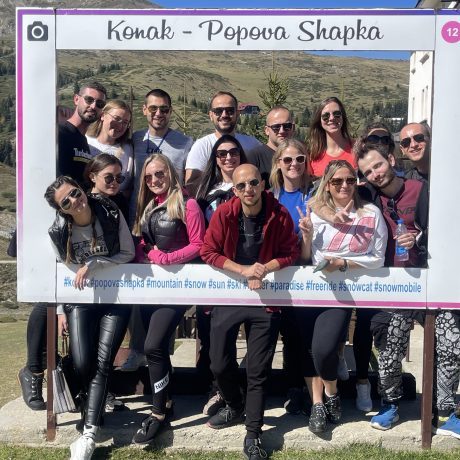 The long-term unemployment rate, meaning individuals who have been unemployed for more than 12 months, is quite high—the Western Balkans average is 8.8 percent, or around 66 percent of all unemployed people (Wiener Institut für Internationale Wirtschaftsvergleiche, 2020). The Western Balkans also struggling with the existing problem of high youth unemployment. The youth unemployment rate was above 26% in all WB economies (compared to just 16.8 in the EU-27) reaching almost 50% in Kosovo*. The youth unemployment rate has increased as a result of the COVID-19 pandemic, especially in the 4th quarter of 2020.
Because of this problem, job offers are limited and the competition of candidates for job interviews is very high. The project's main idea is to prepare young people from Western Balkans for a job interview and to show them the whole process of applying for a job from scratch. The project aims to prepare WBAA members for a job interview and provide them with skills that will be more competitive in the labor market.
This training session was designed for WBAA members who want to learn how to prepare to apply for a job and for those ones who want to find a better suitable job position to their competencies. The first part of the training focused on career development topics including the importance of a CV, Cover letters, and LinkedIn as social media with tons of opportunities. The second part of the training was a job interview simulation for participants to get real experience.
Additionally, the participants had the opportunity to enjoy the beautiful nature of mountain Popova Shapka, practice hiking, and also enjoy the spa center of the hotel.
Finally, I would like to mention that the project implementation was logistically supported by NGO Studio 212 from Tetovo and CNELL from Tirana.
Dejan Galovski
Edited by Service Provider
Macedonia, Tetovo, 18 Oct 2022