03/03/2022 | News
Mobility for beginners – survey to learn more about Erasmus across Europe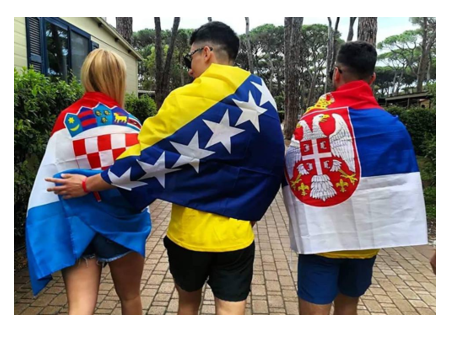 Survey aim
The "Mobility for beginners" project coordinator is opening a survey for research about Erasmus+ implementation across Europe. The aim is to receive an overview on the KA107 and future KA171 – international credit mobility – from searching partners, establishing cooperation, publishing the calls to the mobility process at the higher education institution and the recognition process afterwards.
Expected outcome
This project aspires to produce a booklet about international mobility and what every student, teaching staff, non-teaching staff, academic coordinator, ECTS coordinator, and others beneficiaries should know about Erasmus+. The target group is the offices implementing Erasmus+ KA107 International credit mobility. They are invited to participate in this survey, and their participation is entirely voluntary. The survey needs 20 minutes of your time to fill in and create rich statistical data for the research. All questions describe situations you face every day, so there is no wrong answer.
Your responses will provide a better picture of the Erasmus+ program, defining challenges that we are all facing and helping understand partner institutions better and gain richer experience for beneficiaries. Thank you again for taking the time to contribute to this significant project. For more information, don't hesitate to contact project coordinator Adnan Rahimić, Msc at: adnan.rahimic@western-balkans-alumni.eu or adnan.rahimic@unsa.ba. To contribute to the better preservation of nature and green policy, for every 50 responses, the project coordinator will plant a tree.
Link: https://www.surveymonkey.com/r/QFLM68X
Adnan Rahimić, Project coordinator
03.03.2022