22/05/2020 | Events
Next #FridayTalksWithWBAA on Friday, 22 May 2020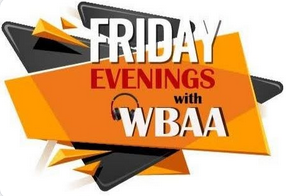 Talk with Ms Annalisa Palano, Project Manager of INTERVET project.
INTERVET Western Balkans is a 3-year pilot project for the internationalization of vocational education and training systems in Western Balkans.
One of the objectives of this project is to mainstream a mobility scheme in the 6 countries of the Western Balkans which is tailor-made to the characteristics of this area and addressed to: VET students, recent graduates, apprentices and staff of VET organisations. For more info please check https://intervetwb.net !
Learn more about the opportunities this project offers to the young people in the region during our 40-minute online meetings on: https://www.gotomeet.me/wbaa
Today's talk is scheduled for 19h CET (22nd May 2020).
Our host for this talk is our Regional Board member from Bosnia & Herzegovina Samir Beharić.
Service Provider, Cologne 22 May 2020