13/11/2020 | News
Online Meeting with Board & WBAA Teams "Changes in WBAA Team Structures"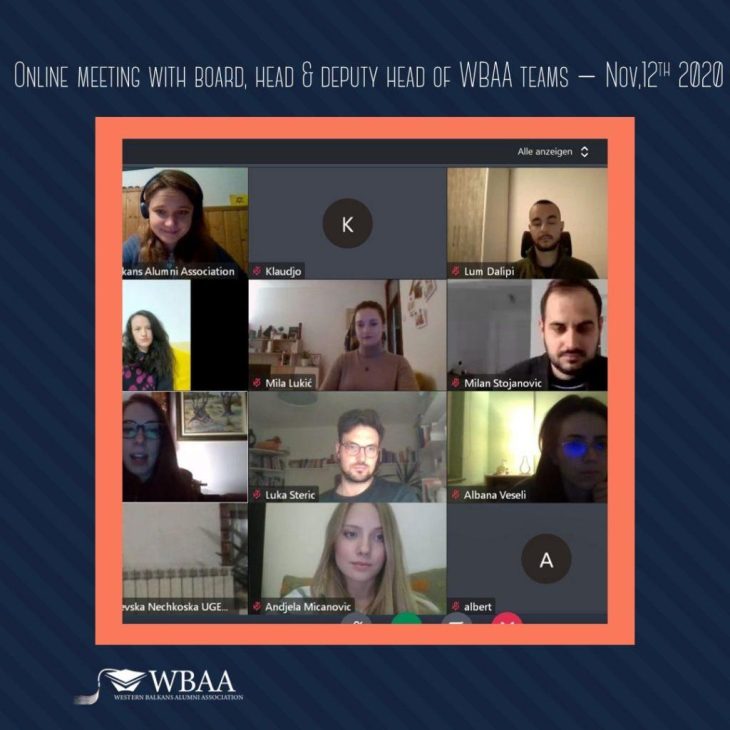 WBAA Board members and Heads and Deputy Heads of all WBAA teams joined in one special online meeting in order to discuss a current idea formulated by Board member Bojana Zimonjić. The idea consists of transforming the current structure of WBAA teams and add new teams to WBAA in order to react more prompt to current topics in the WB region regarding Higher Education themes and developments. Next steps will be discussed in the Board meeting on NOV,21st. You will be informed about the main outcomes in due time concerning these developments and discussion.
It is a great and refreshing initiative from the Regional Board and will be elaborated right now with members of the WBAA Teams in a close collaboration.
edited by Service Provider, Nov,12th 2020