01/04/2020 | Events
"Physical distancing should not equate social isolation" – 1st WBAA online talk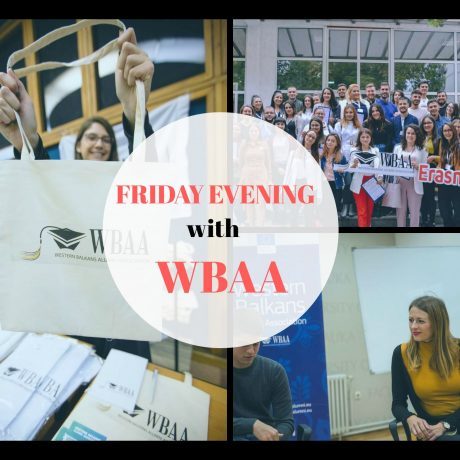 On Friday, 3 April 2020, the first 40-minute online talk for WBAA members will take place at 19h CET. Registration will be open until 3 April, 12h CET.
Bearing in mind our purpose "Physical distancing should not equate social isolation", we are launching our "Friday evenings with WBAA" initiative – a series of online talks led by our members and volunteers.
It intends to create an online social space where we would practice solidarity and cooperation especially in such times of uncertainty. Our first talk is scheduled for Friday, 3 April 2020, 19h CET and the location will be – obviously – home.
Join our social conversations, let's stay connected and keep enjoying our Friday Nights with friends!
We invite everyone interested to reflect and exchange views with regard to these topics during our 40-minute online meetings on https://zoom.us/. For the registration link, please click here. IMPORTANT: Please note that the registration is open till 03 April 2020, 12 o'clock.