09/04/2021 | News
Results from General Assembly 2021 evaluation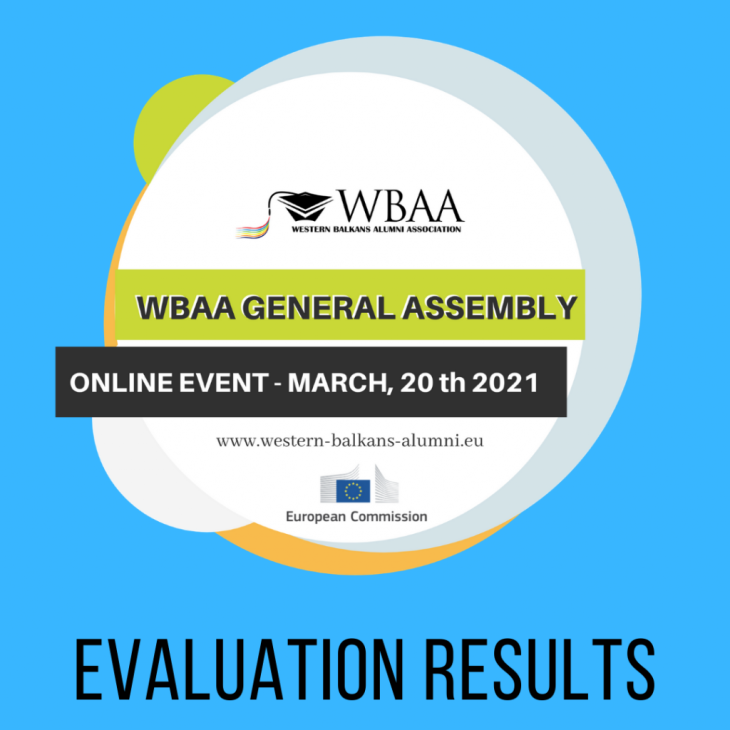 We like to inform you about the final results referring the evaluation of the General Assembly 2021 – online event.
After the event we asked the participants to take part in a short survey in order to get important feedback of their experience during the event.
In total we had 28 participants who filled out the survey. We asked about experiences with the digital tool, the overall satisfaction with the event, the breakout rooms, the preparation in advance and also about details referring their WBAA activity in general.
The majority (92%) liked the experience they had via the new online tool WBAA used during the GA event. 82% used the opportunity of the breakout rooms.
78,5% strongly agreed and 17,8% agreed with the statement "The organisation was satisfactory. "
64,3% strongly agreed and 25% agreed with the sentence "number and duration of breaks were well selected". 82,1% found the duration of the event appropriate.
"The agenda was well set" – here we had 75% who strongly agreed and 25% who agreed with it.
"There was a good atmosphere during the event" – 60,7% strongly agreed and 28,5% agreed with this statement.
64,3% strongly agreed and 28,6% agreed with the sentence "the presentations of the speakers & moderators were well prepared and easy to understand"
Overall the participants were very satisfied with their experience and the organisation of the event.
We are very much looking forward to next online or physical meetings with the whole WBAA community and thank you all a lot for your time you invested for the GA and the survey afterwards!
Service Provider
Germany, Cologne, April,9th 2021