09/08/2021 | Projects
Second call for WBAA project ideas 2021: These projects were selected for the elaboration phase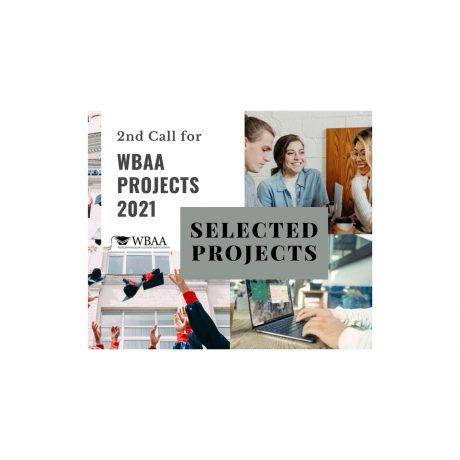 The evaluation of the projects received for the 2nd call for WBAA project ideas 2021 is ready. As announced at the end of the second call, 14 projects were received and we are pleased to announce that 8 projects were selected.
As in the first call for WBAA project ideas 2021, the selection of projects involved the WBAA Regional Board, the European Commission and the service provider. In the next phase, the implementation plan for the projects is developed by the project coordinators together with the service provider. This process is expected to take about 6 weeks.
Congratulations to the selected projects, we wish you every success in planning and implementing your project!
Here is the list of selected projects:
'DIGIWB - Digitalization as a tool for sustainable Western Balkan regional development' by Tihomir Latinovic from Bosnia and Herzegovina
'BioINforming – Pilot' by Katarina Elez from Montenegro
'Extracting Green-COVID effects for generating clean technologies and successful youth transition awareness for the climate change and sustainable development of the Western Balkan countries' by Kiril Jordanov from North Macedonia
'Soft and hard skills for jobs of the future' by Vesna Travica from Serbia
'Economic Empowerment of women in the green startups (EEWGS)' by Vjoela Allkanjari from Albania
'Public Speaking Training - yes we need it!' by Milan Stojanovic from Serbia
'Build Strong Relationships Regionally – Virtual Toolbox for Making Virtual Conferencing and Meetings More Powerful and Interactive' by Milan Milenković from Serbia
'Modernization in higher education institutions in Western Balkan in terms of digitalization' by Aleksandar Davkov from North Macedonia
Do you have a project idea and want to share it with us? Please stay tuned, the 3rd call for projects will be published in two weeks!
Germany, Cologne
09 August 2021