17/05/2023 | Projects
Soft Skills in Digital Communication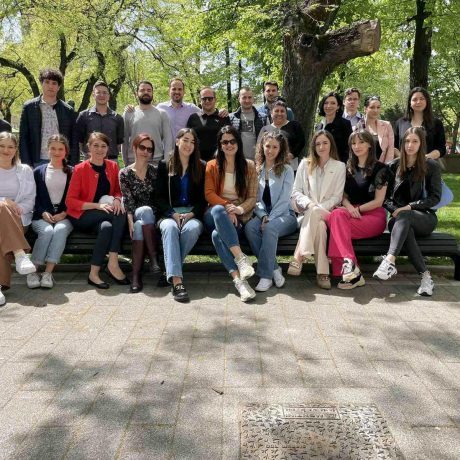 The inspiring project "Soft Skills in Digital Communication" took place in Pančevo, Serbia in April 2023, gathered 40 WBAA members, Erasmus students and Erasmus professors, as well as prospective Erasmus + students from the Western Balkans.
This event was organised by Project Coordinator Vesna Travica and Co-organisers Milan Stojanović and Damir Šukurica in cooperation with relevant partners.
Which problem have we tried to solve with this project?
The current global trend has recently caused many rapid changes in the business and educational world. Business and academic institutions must adapt to global changes and move to fully remote, or at least hybrid work environment.
The project "Soft Skills in Digital Communication" aims to train participants how to communicate productively and successfully in the digital world by developing soft skills in digital communication.
This training opened many questions and inspired discussions: What is difference between digital and live communication? Are we working and living more and more virtually? How does it affect us; our mental, emotional and social life? In which direction will digital communication lead us, especially future generations?
This interactive training led by trainer master psychologist Ivana Peričin was very useful and inspiring.
National WBAA Representative PhD Milan Stojanović and relevant partners, as well as, active WBAA members, presented WBAA and EU mobility programmes to prospective Erasmus students: studies, internships and traineeships. They emphasised the importance of mobility experience for future professional development and personal growth of young people, and gave practical advices by sharing their own mobility experiences.
Milan Stojanović and Vesna Travica also organized Pančevo and Belgrade city tours. What we are especially proud of is that we got 12 new WBAA members. A strong network has been created between all participants and opportunities for joint projects in the future are opening up.
Vesna Travica
Serbia, Belgrade
6th of May 2023