07/10/2021 | Open Calls
The call for applications for Regional Board members for Montenegro and North Macedonia is closed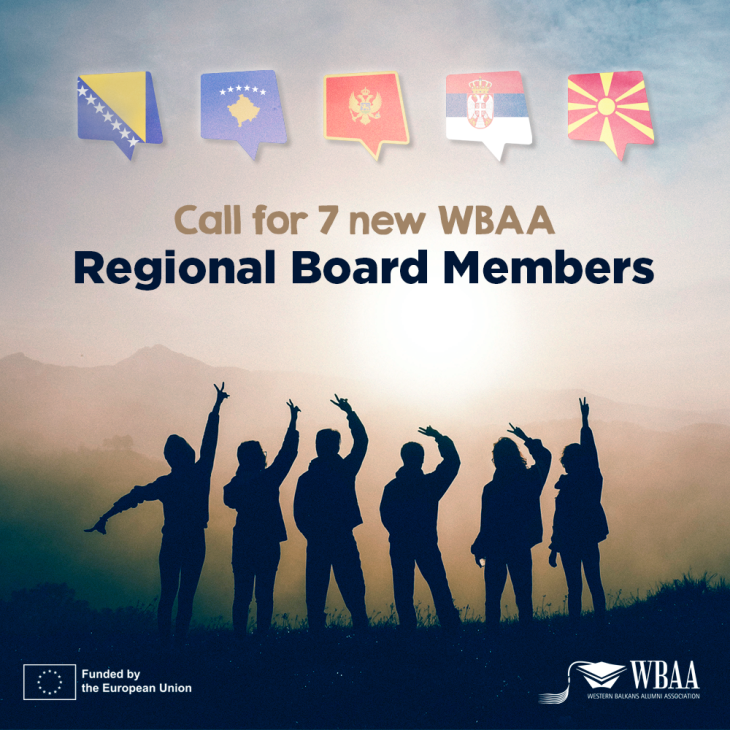 On 6 October, the extended deadline for applications for Regional Board members for Montenegro and North Macedonia ended. We are happy that enough motivated WBAA members have applied: from Montenegro we have received a total of 3 applications and from North Macedonia 1 application. As already announced, we have received 2 applications each for Bosnia and Herzegovina, Kosovo* and Serbia. This means that a total of 10 people are available for election as new Board members for the 5 chapters.
Here is an overview of how many positions are to be filled per chapter:
Bosnia & Herzegovina: 1
Kosovo*: 1
Montenegro: 2
North Macedonia: 1
Serbia: 2
On 12 October, the 10-day promotion of the candidates begins, during which we will introduce the individual candidates to you.
The election will then take place from 22-25 October in the WBAA Online Community and every member of the respective National Chapter who has been registered on the old Online Community for at least 6 months is automatically eligible to vote. Please register in the new Online Community in good time so that you can cast your vote for your chapter: https://community.western-balkans-alumni.eu/
We would already like to thank all candidates who have submitted an application and want to actively contribute to the WBAA network! Next week you will receive more information about the candidates and the election.
Your WBAA team
Germany, Cologne, 07.10.2021
Laura Jarmatz on behalf of the Service Provider
*This designation is without prejudice to positions on status, and is in line with UNSCR 1244/1999 and the ICJ opinion on the Kosovo declaration of independence.