26/10/2021 | News
The elections for the new Board members in 5 chapters have been completed – these are the results!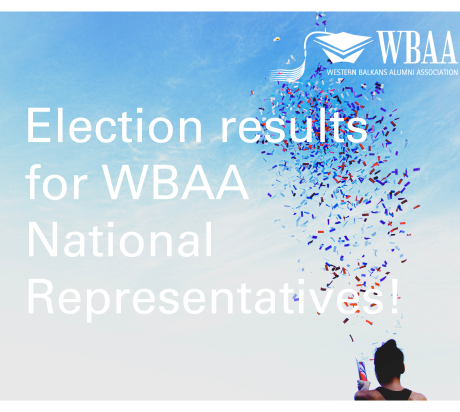 The elections in 5 chapters for the new National Representatives ended on 25 October at 12:00 CEST and we would like to thank everyone who participated and voted.
These are now the results:
Bosnia & Herzegovina: Adnan Rahimić won the election and is the new National Representative for Bosnia and Herzegovina.
Kosovo*: Njomza Sallauka won the election and is the new National Representative for Kosovo.
North Macedonia: Kristina Nikolova won the election and is the new National Representative for North Macedonia.
Serbia: Both Milan Stojanovic and Mila Lukic won the election and are the new National Representatives for Serbia.
Montenegro: Since none of the candidates has won more than 50% of the votes in the first round, according to the WBAA Rules and Regulations all three candidates go to the second round in which the two candidates who win the most votes are elected. Therefore, attention to all WBAA members from Montenegro: The second round of voting for Montenegro will take place from Friday, 29 October 12pm CEST to Tuesday, 2 November 12pm CET. You could cast your votes again in the online community for Aleksandar Vucinic, Aleksandra Komatina or Andrija Tomic. You will receive further information by e-mail.
We would like to thank all the candidates who stood for election.
Now the handover begins, which will be completed with a Handover Board meeting on the last weekend of November. We would like to thank once again the outgoing Regional Board members Olga Arsić, Arber Hajrizaj, Anđjela Mićanović, Sabahudin Mujkić, Sanja Stefanova, Marina Tomovic and Bojana Zimonjić for their dedication to the WBAA network.
Your WBAA Team
Germany, Cologne, 26 October 2021
Laura Jarmatz on behalf of the Service Provider
*This designation is without prejudice to positions on status, and is in line with UNSCR 1244/1999 and the ICJ opinion on the Kosovo declaration of independence.