28/05/2021 | News
These are the candidates for becoming WBAA Board member for Albania!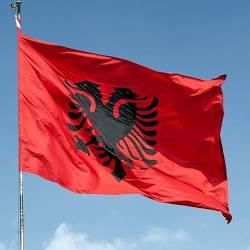 The application process of the call for a new WBAA Board member from the Regional Board of Albania is closed!
Therefore, we are excited to present the candidates who will run for this position from 11 June 2021 on. All Albanian members could vote in the WBAA online community until 18 June, 12 noon CET.
To get a clear picture of your candidates from the Albanian chapter, we asked the candidates some relevant questions regarding their motivation for becoming Board member for Albania and what they want to achieve being part of the WBAA Board.
To read the profile of Ilda Hoxhaj, click here.
To read the profile of Jonida Mersinllari, click here.
To read the profile of Vjoela Allkanjari, click here.