24/11/2021 | Events
WBAA Board meeting in Athens with handover to the new Board members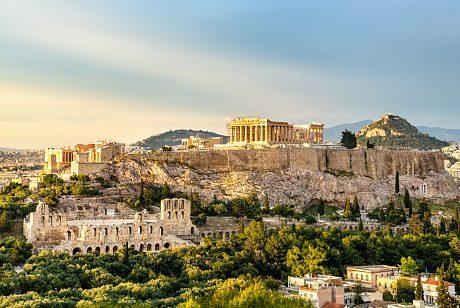 This weekend (26.11.-28.11.), the WBAA Board will meet in Athens. As seven new Board members were recently elected and the mandates of seven Board members end at the end of November, this is a special meeting.
On Friday 26 November, the Board will first meet in the old constellation and prepare the handover to the new Board members. As the seven outgoing Board members have been with WBAA from the beginning, a proper transfer of knowledge is very important for the WBAA Board.
On Saturday 27 November, the new Board members will join and receive an introduction to the work of the WBAA Board and a handover of tasks. On this occasion, representatives of the European Education and Culture Executive Agency (EACEA) and European Commission (DG EAC) will also join the meeting virtually to welcome the new Board.
Finally, on Sunday 28 November, the Board will meet in its new constellation to discuss cooperation and upcoming tasks such as the planning of events for 2022. In the afternoon there will be team building.
We are very pleased that this event gives the outgoing Board members the opportunity to come together once again and at the same time to officially welcome the new Board members. We are looking forward to the three days in this wonderful city and to getting to know each other better. We will inform you about the results of the meeting.
Your WBAA Team
Germany, Cologne, 24.11.2021