16/09/2021 | Events
WBAA Board meeting in Skopje, North Macedonia on 18-19 September 2021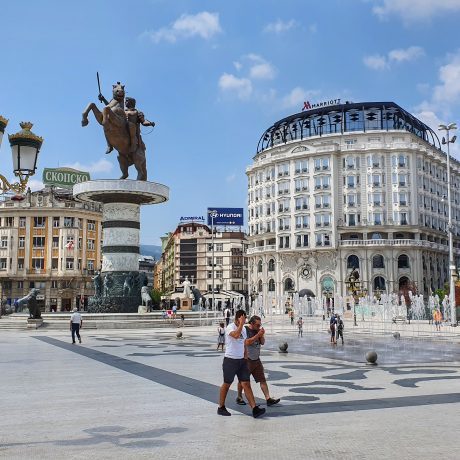 Next weekend, the first WBAA Board meeting will take place in presence after an almost two-year break due to the Corona pandemic. We are looking forward to finally seeing each other again in Skopje, North Macedonia, and have a full agenda.
After a short review of what has happened in the network and in the individual chapters in the last few months, we will turn our attention to current and upcoming topics. And right now there are many important issues, such as the election of 8 new Board members in October and the formation of the new WBAA teams. We will also look at the WBAA Tracer Study, the launch of the new WBAA online community and the WBAA Projects.
We are pleased that our meeting will also give us the opportunity to activate our local network. Representatives from the National Agency for European Educational Programmes and Mobility (NAEEPM) and Europe House Skopje will join us for dinner. And representatives of the European Commission will be virtually present at part of the meeting.
This will be the last meeting for the 8 outgoing Board members and we are therefore particularly pleased that this event can take place in person. We will report to you in detail after the event what we have discussed.
Your WBAA team
16.09.2021, Cologne, Germany