18/01/2021 | News
WBAA online project "OPEN" – website & kick-off session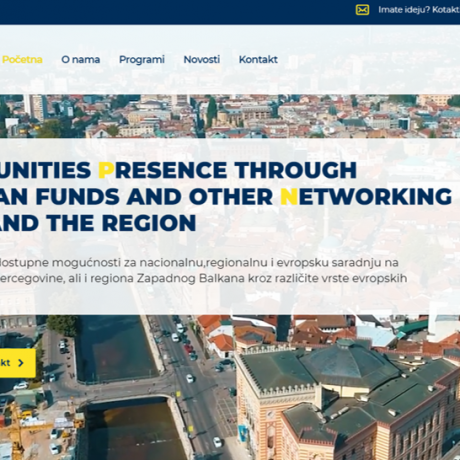 WBAA and the University of Sarajevo are preparing a new, innovative online platform to bridge all the differences between the European Union and the Western Balkans by opening the space for research and project funds in a variety of fields, with a focus on education and research. Through various types of available funds, OPEN (Opportunities Presence through European Funds and Networks) offers information and opportunities for different types of project cooperation not only on a national, regional and/or European level in Bosnia and Herzegovina, but also within the whole region of the Western Balkans. The OPEN platform should provide information on institutions and organisations that offer various grants for the implementation of thematic projects and activities in this area and connect them with interested applicants.
The platform will be available online at the end of January 2021 and will be officially launched with a kick-off session on 15 February 2021 starting at 12 pm CET where we will present the project and WBAA itself. We will also welcome our first guest speaker Mr. Albert Sesé Ballart, EC representative for WBAA, who will share with us news about the new Erasmus+ package for the period 2021-2027.
Previous registration is not needed, as entrance for this zoom online session will be available through the platform.
We are very much looking froward to your participation in the kick-off session.
Adnan Rahimic and Hatidža Jahic
Bosnia and Herzegovina, 15 January 2021