31/05/2023 | Votes
WBAA Regional Board candidates for Albanian chapter– get to know the applicants!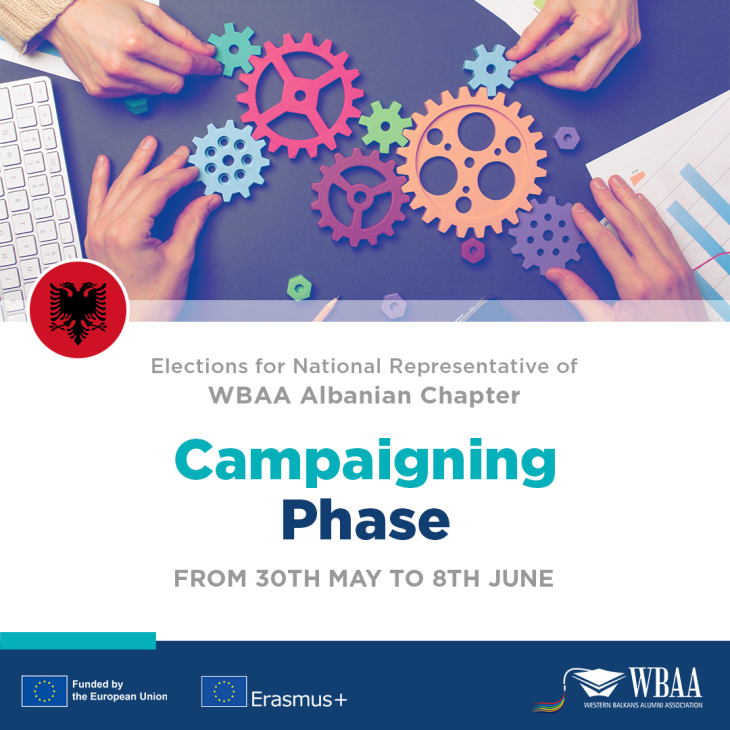 We are pleased to announce that we have received four applications for the open position of board member of the Albanian chapter.
The members of the Albanian chapter now have one week to find out about their candidates before the election takes place in the Online Community from June 9 to 15.
Here are the candidates:
Altin Guberi
Sara Zekaj
Dr. Laura Loli – Dano
Ilda Hoxhaj
The promotion of the candidates will run until June 8 and the elections will take place from June 9 to June 15 in the Online Community. Please note that you must be a member of the Albanian chapter to cast your vote in the election.
If you have any questions, please feel free to contact service@western-balkans-alumni.eu.
We are looking forward to the elections and the new WBAA Board member!