04/09/2019 | Open Calls
Western Balkans Alumni Association (WBAA) opens the second open call for projects and is looking for great projects.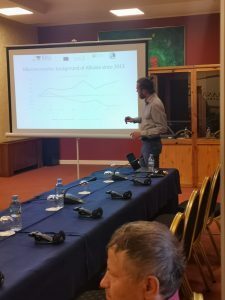 This scheme aims to encourage and enable volunteers in the Western Balkans to join forces and implement projects on the ground, which are in line with WBAA's aims, promote E+ and are of mutual interest of the EC and the volunteers. Please follow the instructions below. Any questions about this call should be submitted to info@western-balkans-alumni.eu.
Key dates:
Launch of application call: 04 September 2019
Application deadline: 24 September 2019, 10 pm (CEST)
Project selection: project selection is planned to be published by 27 September.
Project implementation: Projects should plan with an earliest project start from end September 2019 – with a latest finalisation of the project by 15 November 2019
NOTE: We have a significant change in this Open call. The European Commission agreed with the Service Provider to extend the pre-financing method (Advance payment) also to the Medium and Large Projects.
The objective is to simplify the implementation of projects and to strengthen WBAA and the volunteering.
Please check the detailed open call information here.
We are looking forward to your project applications!
Your WBAA Team