23/07/2020 | Blog
Writing Contest "I am WBAA" - article by Nikolina Pandza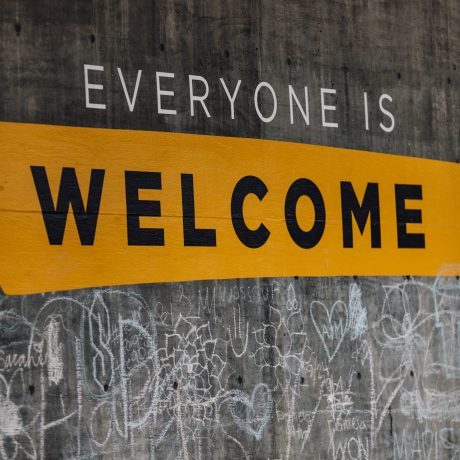 I AM WBAA
I am WBAA became for many of us a proud statement during the last almost three years. We may identify with our culture, language, religion, tradition, but we are also aware that our identification process is not over yet. It rises, it blooms, it transforms, it is getting shaped by every Western Balkans country, city, event, project, experience. Western Balkans is a diverse region sharing an enormous sense for hospitality. No matter where our assembly, workshops, meetings were held, "You are welcome", was whispered to every one of us. To highlight just one WBAA-memory would be unfair. More authentic and close to my heart is to create a little collage, a mosaic, where every memory contributes to the phrase "I am".
I am in Ohrid participating in a workshop about the contribution of WBBA activities to the labour market in each Western Balkans country. While we are recognizing similar issues in the whole region, we are also getting more eager to make our voices heard, to thrive, to improve.
I am the one talking to Z. about her Erasmus experience enjoying the delicious Macedonian national dishes, walking along the Ohrid Lake, laughing with her at the jokes someone makes in a crowded bus on the 13 hours bus ride from Ohrid to Bosnia and Herzegovina.
I am the one who doesnʾt take any risks, when it comes to food on a long trip. In my bag there is always something edible, because You never know, if the flight is getting delayed. And guess what?! My sharp "food-lover-intuition" did not lie. The flight from Istanbul to Tirana got delayed and the sandwich, apple and some peanuts saved A., E. and me from some serious "empty stomach related grumbling".
I am the one who was singing in the streets of Pancevo in a warm September night with my colleagues after a long seminar day. That was a real "back in the day memory". For some minutes, I was once again the little girl running through the streets of Mostar, singing and feeling the summer breeze.
I am the one enjoying the beautiful view from my hotel room in Tirana, getting to know the city, its people and tradition which I dreamt about for a long time.
I am the one walking down the street of Shtip with B. and M. preparing speeches about our Erasmus and WBAA journey on simulated, in 45 minutes organized conference as the result of the workshop.
I am the one taking photos with K. in the panel room with the flag of North Macedonia despite the crazy and tumultuous schedule we have, brushing the sadness away, because the day all participants have to leave has come.
I am the Warmhearted Blissful Awed Admirer of the Western Balkans, its strength, heterogeneity, liveliness, which nourishes a close bond between the past me and the future me I AM slowly becoming.