28/05/2021 | Events
Bring back your experience! - WBAA Tracer Study 2021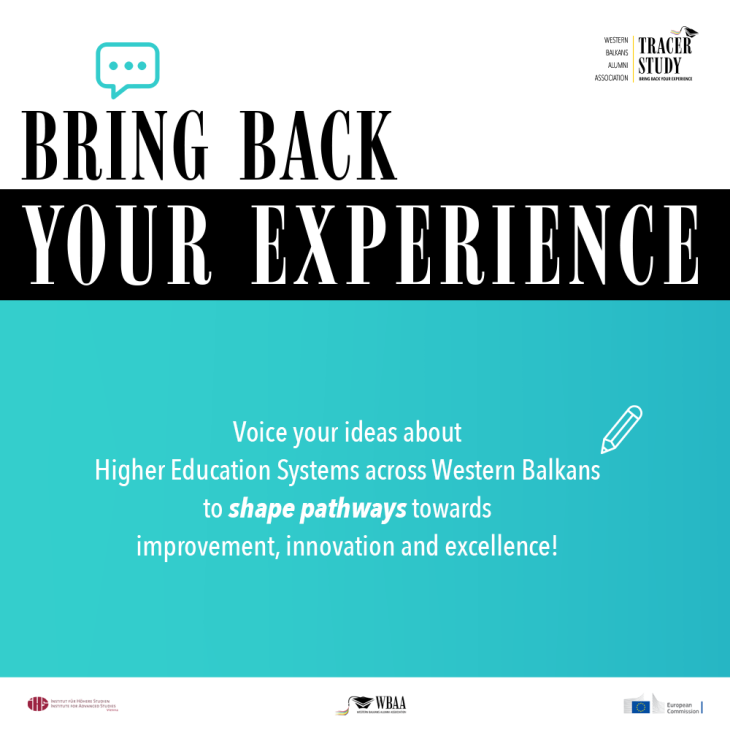 What is the WBAA Tracer Study all about?
The WBAA tracer study aims to gather alumni relevant perceptions, opinions, experiences, knowledge, memories, pathways & ideas to contribute to the academic landscape and economies of the Western Balkan countries.
Alumni from the Western Balkans who have spent part of their studies outside the Western Balkans in one of the Erasmus+ Programme Countries, either as an EU or non-EU country scholar or as a self-funded individual are welcome to take part in the study which has beeen launched in June 2021!
YOU, as the ones who have experienced both education systems (Western Balkans and the European Union) are the ones who can make functional bridges and provide constructive material for making a positive change!
CLICK ON THIS LINK TO GO TO THE QUESTIONNAIRE.
Check out more info on the study here: